Participants of the Conference of the European Congress of Ukrainians. Source: USCC.
---
On May 27-28, the XIV Conference of the European Congress of Ukrainians took place in Berlin, with a delegation from the Ukrainian Security and Cooperation Center.
This year EKU congress was dedicated to the organization's activities in the context of a full-scale invasion. The event elected new EKU executives, including Bohdan Raychynets was appointed as a Chairman of EKU, and defined strategic directions for all member organizations, including countering Russian influence at the international level.
"If we fail to stop Russia not only in Ukraine, but also in the West, a new great war is inevitable. Therefore, we continue the global fight against Russia with our partners – the European Congress of Ukrainians and its member organizations", – emphasized Serhii Kuzan, Chairman of the USCC.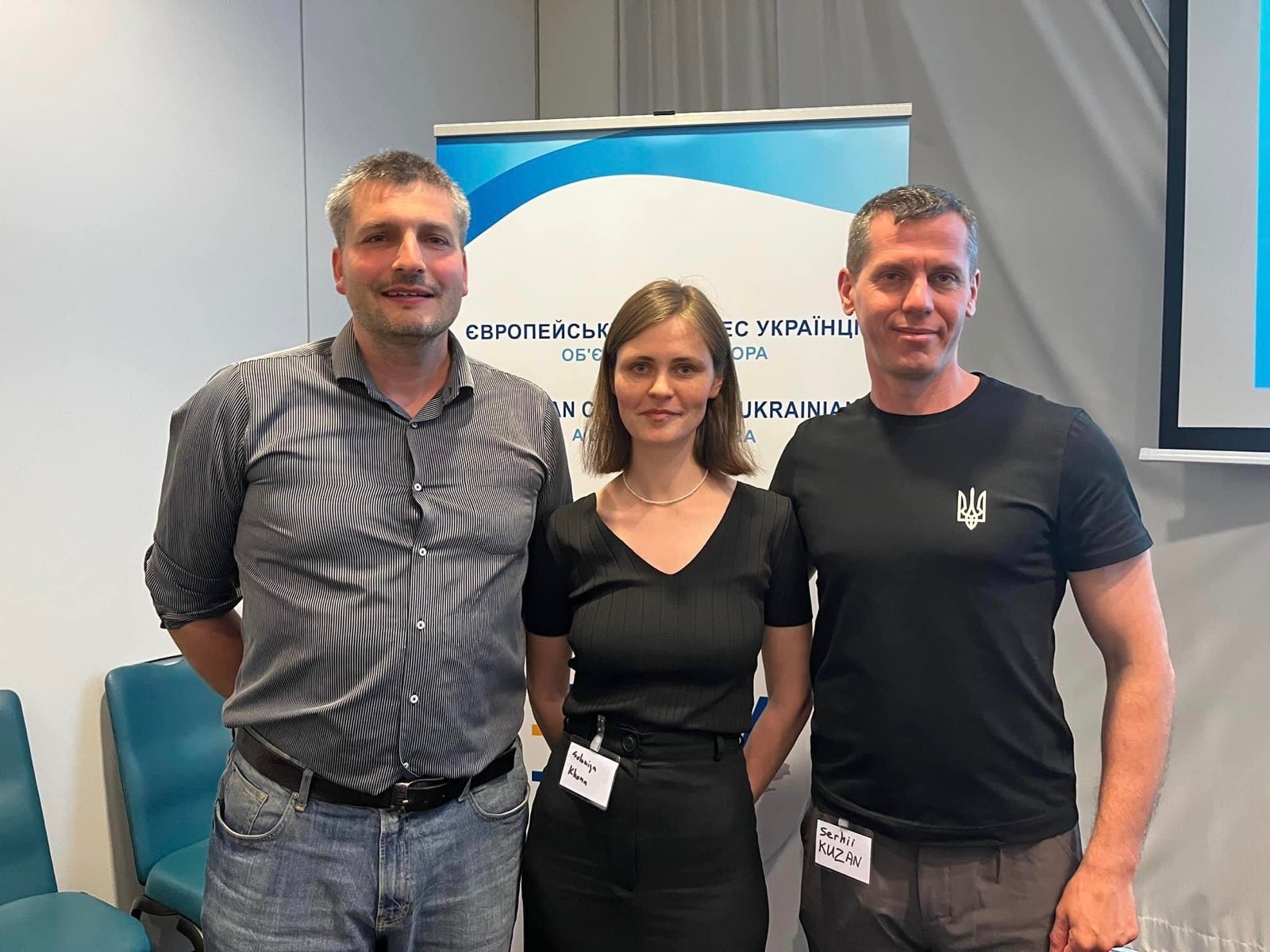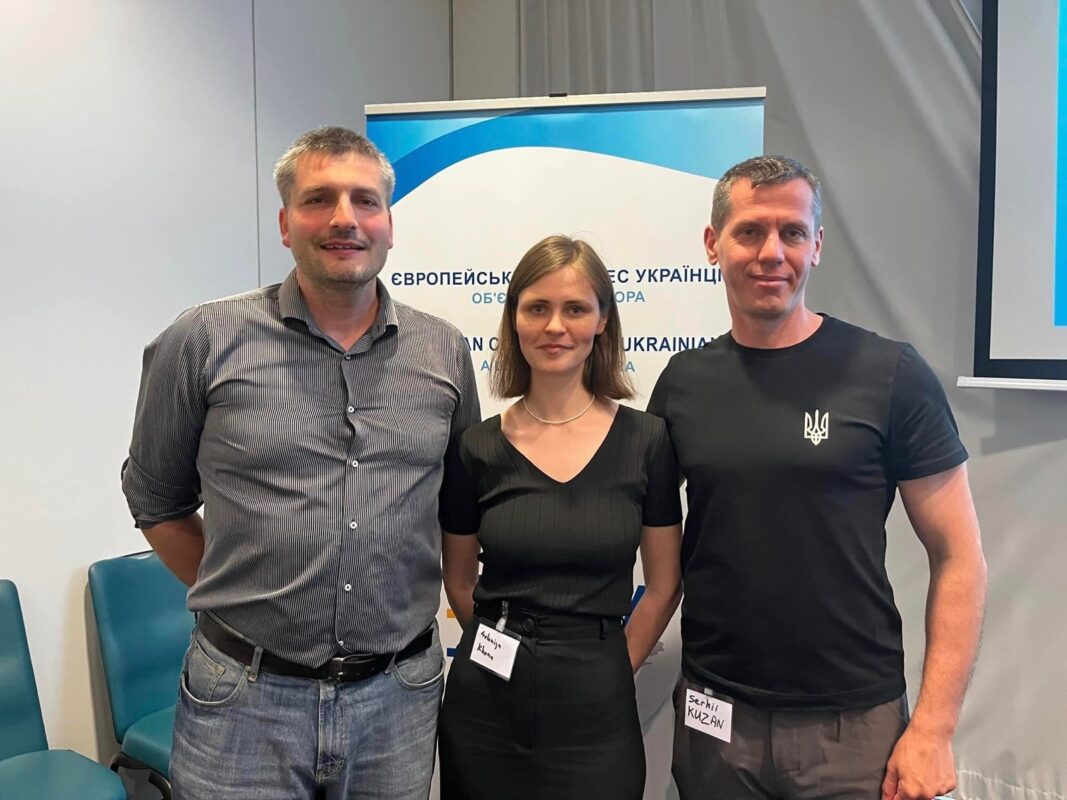 ---
As a result of the conference USCC and the European Congress of Ukrainians have agreed to mutually open a representative office in Ukraine and strengthen the work of the EKU office in Brussels.
"It was the Russian influence that has been rooted in our country since the Soviet occupation that allowed it to weaken us for three decades and start a war. So now Ukrainians around the world have to share this experience. An important contribution of everyone abroad now is to pay attention to all manifestations of Russian influence and emphasize them to the citizens of the states", – said Solomiya Khoma, coordinator of international cooperation at USCC.
The event was supported by ICMPD.