russia uses its influence derived from membership in international organisations for the only one purpose.
Russia's war against Ukraine has opened our eyes to many horrible things. In particular, the "activities" of structures under the auspices of the Red Cross, an organization that was the most trusted had the highest level of trust in the world. But not this time. Hiding behind the principle of neutrality, the Red Cross is trying to hide the fact that the Russian terror against Ukrainians is supported using its brand
THE RUSSIAN RED CROSS IS IN UKRAINIANS` BLOOD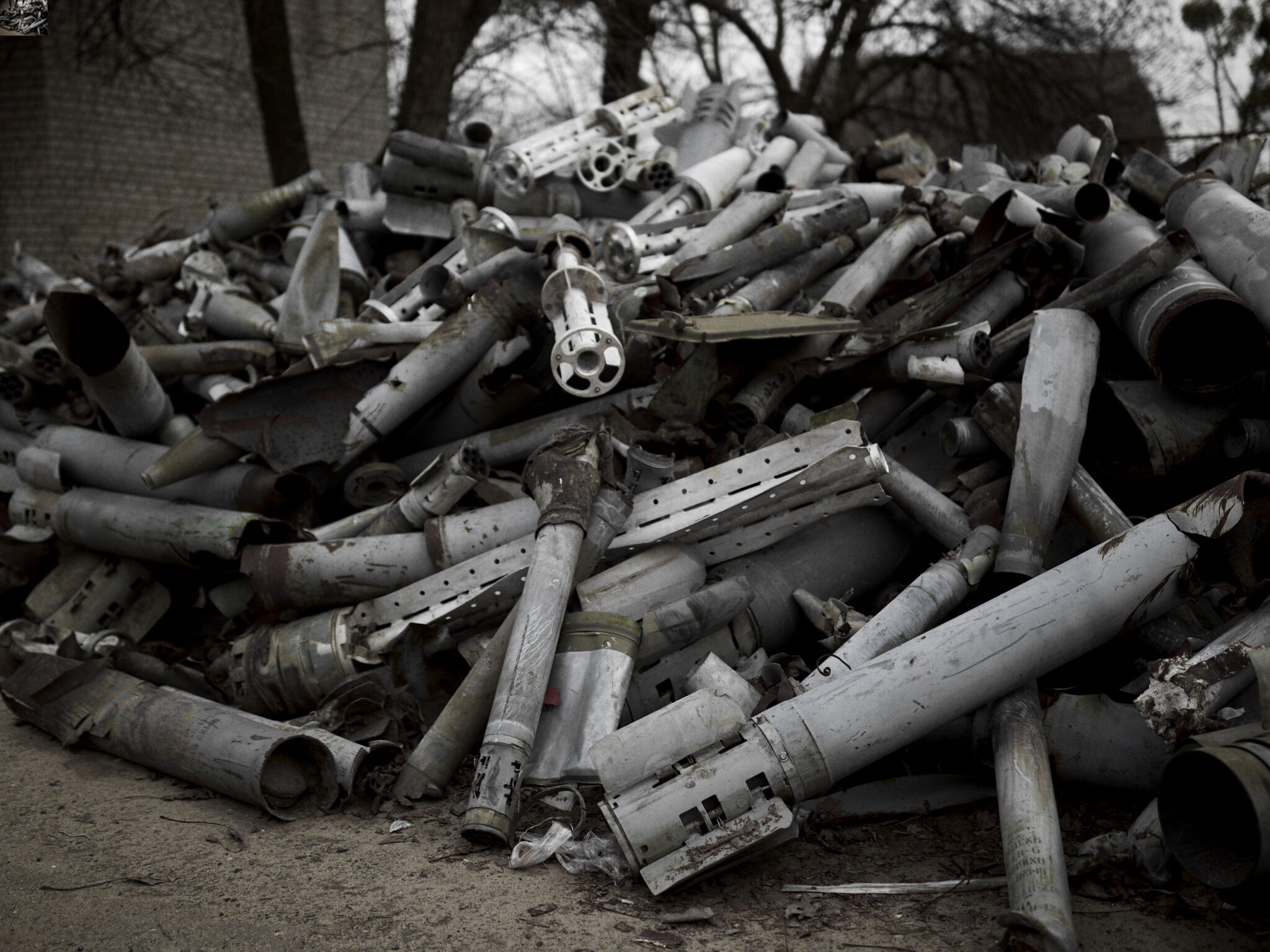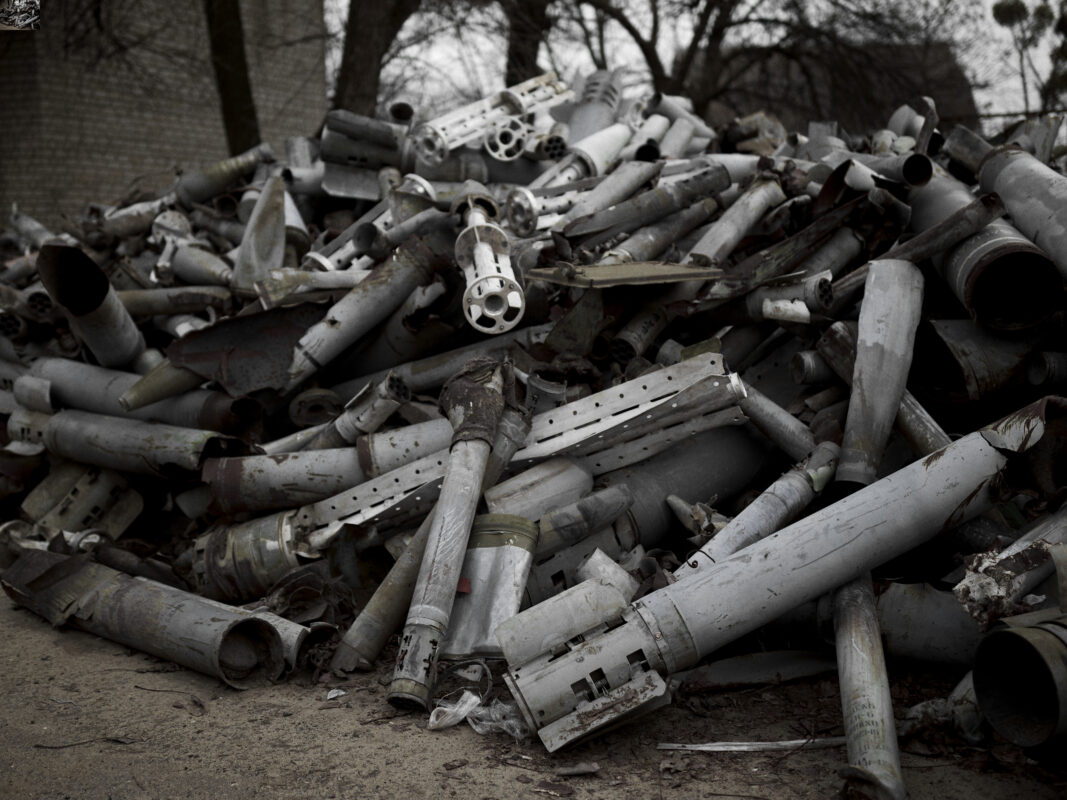 CRIMES OF THE RUSSIAN RED CROSS: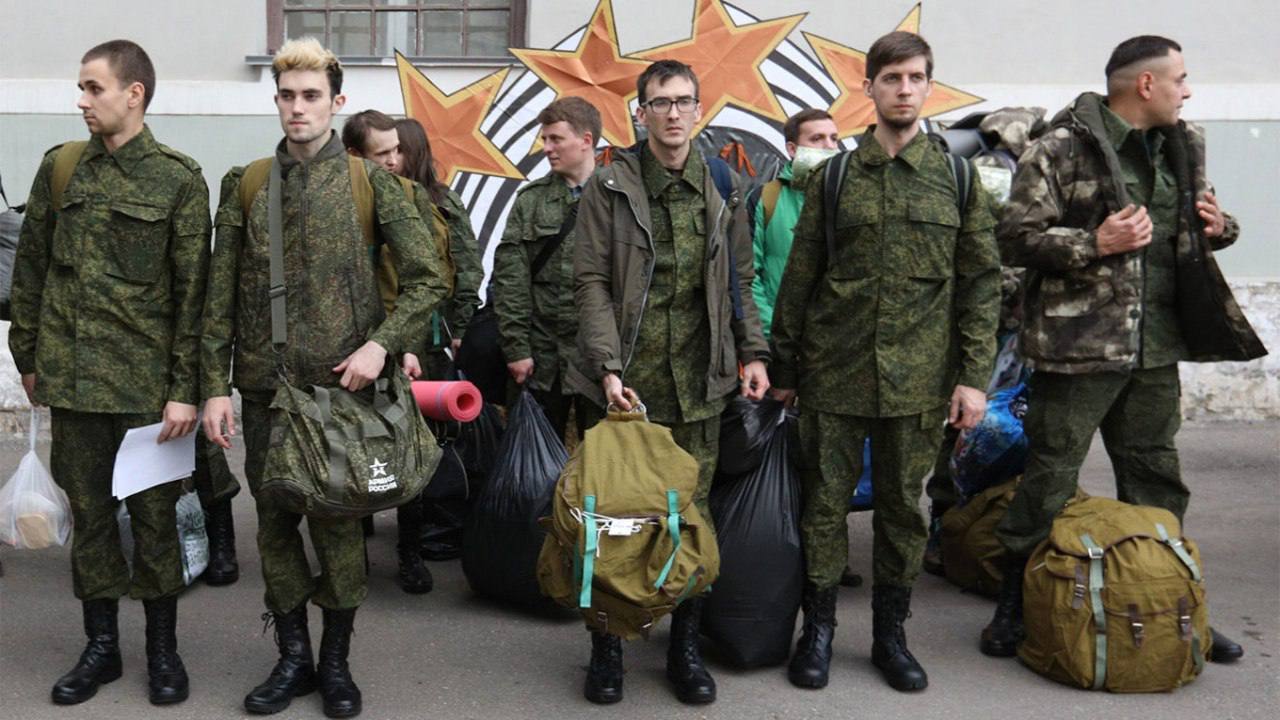 SUPPORT FOR THE OCCUPIERS
Fundraising to support Russians mobilized for the war against Ukraine and their families, including raising money for drones and sewing uniforms for the military. The head of the Russian Red Cross is one of the organizers of the Volunteer Medics movement, which receives direct funding from the Russian government to provide medical services to the Russian army.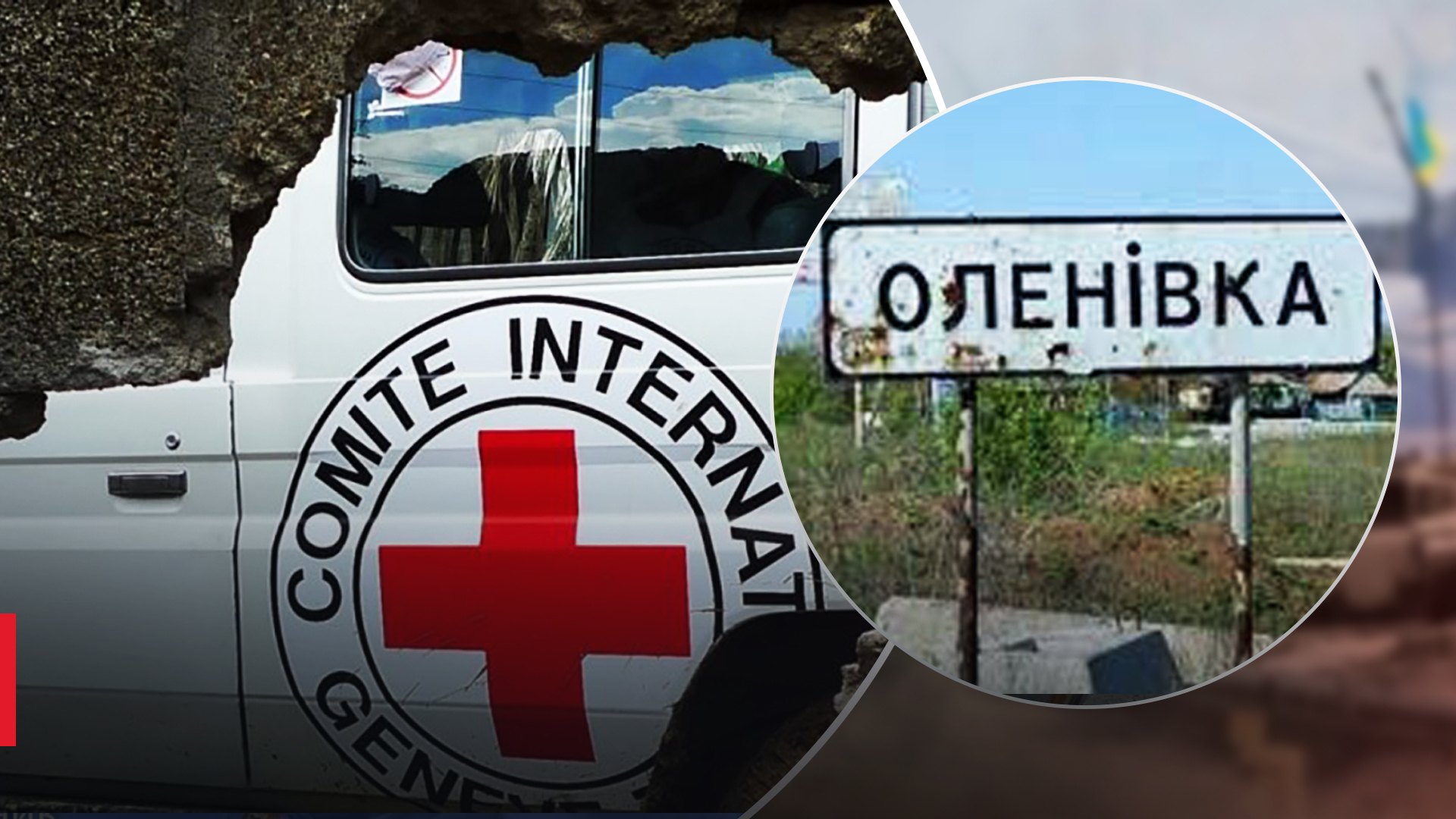 ARMS BLOCKADE FOR UKRAINE
The Russian Red Cross will try to issue a report from the temporarily occupied territories, which will include fake eyewitnesses and fabricated videos of alleged attacks by the Ukrainian military on civilians, violations of the principles of the Geneva Conventions, and international law in general.
MATERIALS OF THE CAMPAIGN:
SHARE INFORMATION ABOUT CRIMES OF THE RED CROSS
The Russian Red Cross is one of the fronts in Russia's hybrid warfare strategy. This pattern will increase, limiting Western support for Ukraine.
Download visual materials and share the campaign on social media with the hashtag #BANRUSSIANREDCROSS, participate in demostrations and protests in front of the Red Cross office in your city/country.
download the materials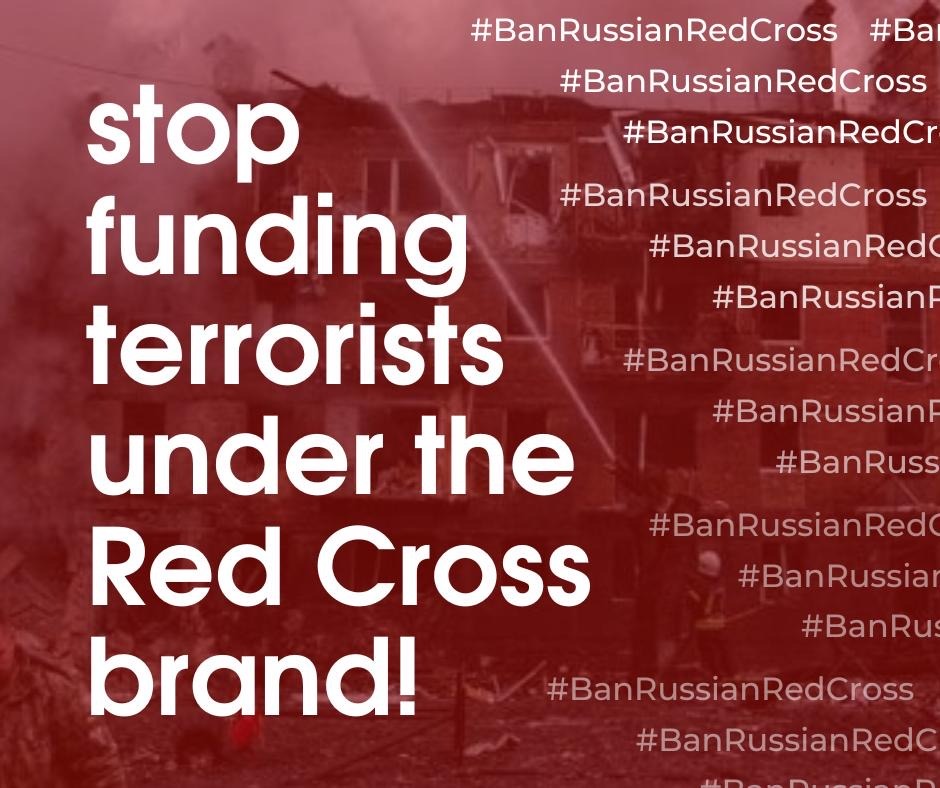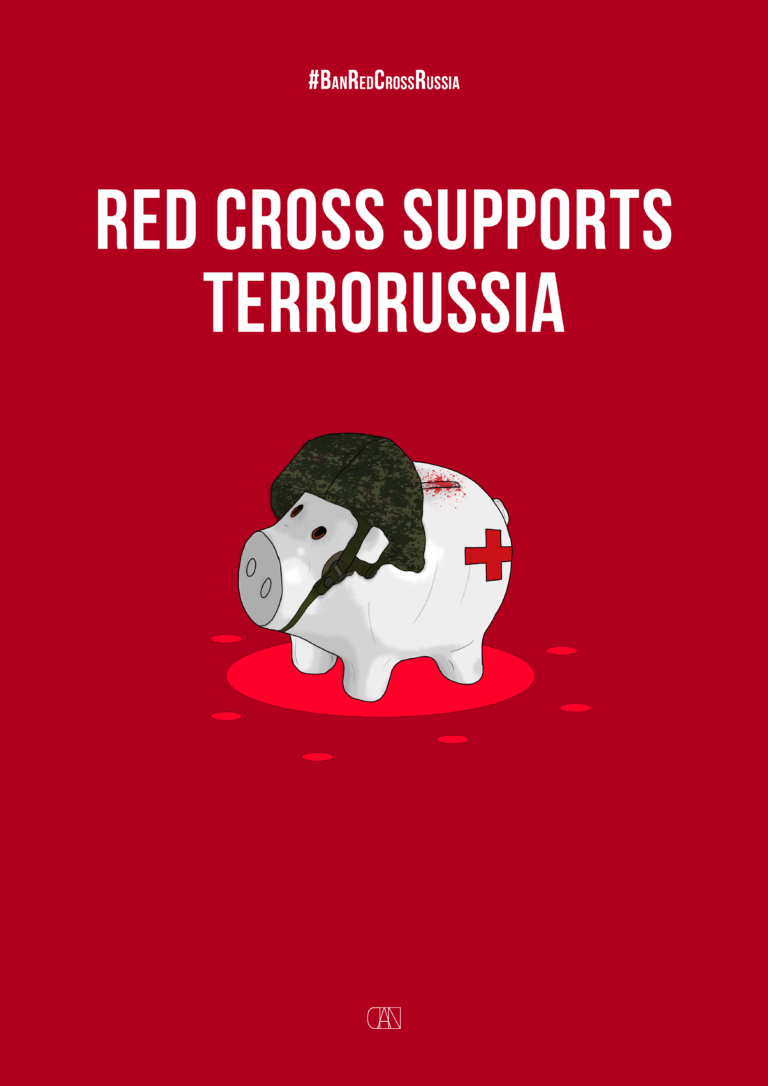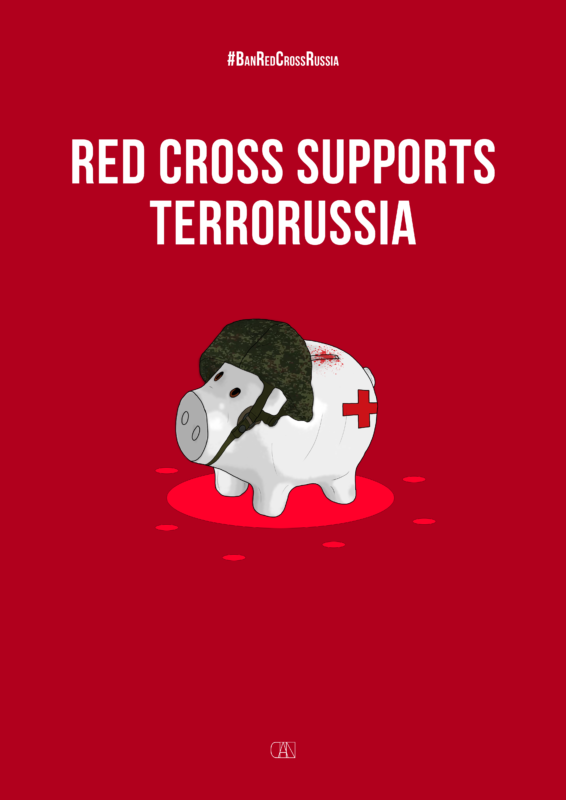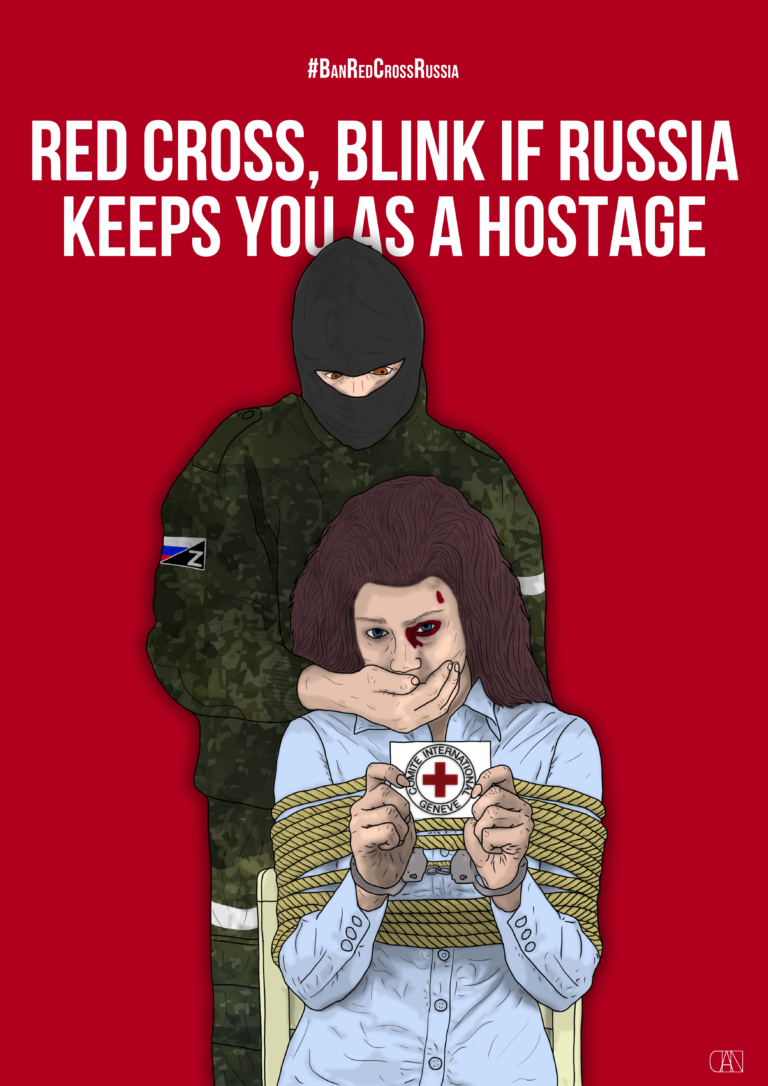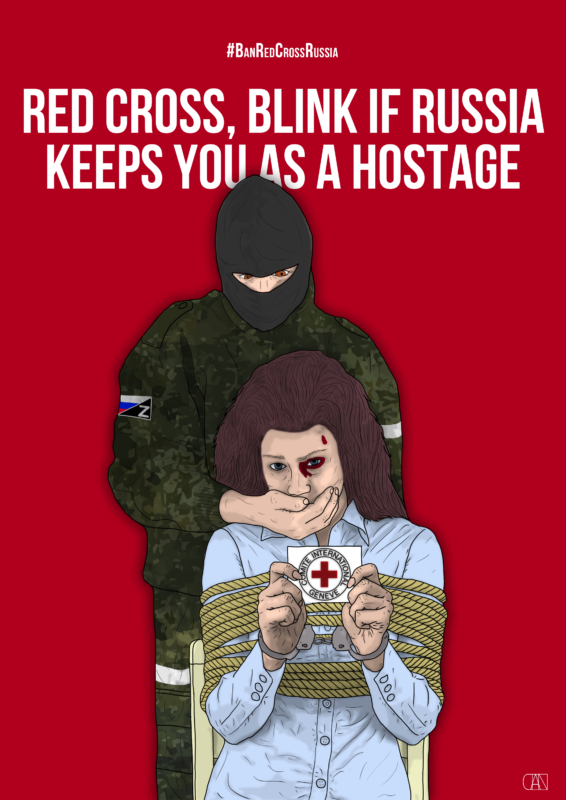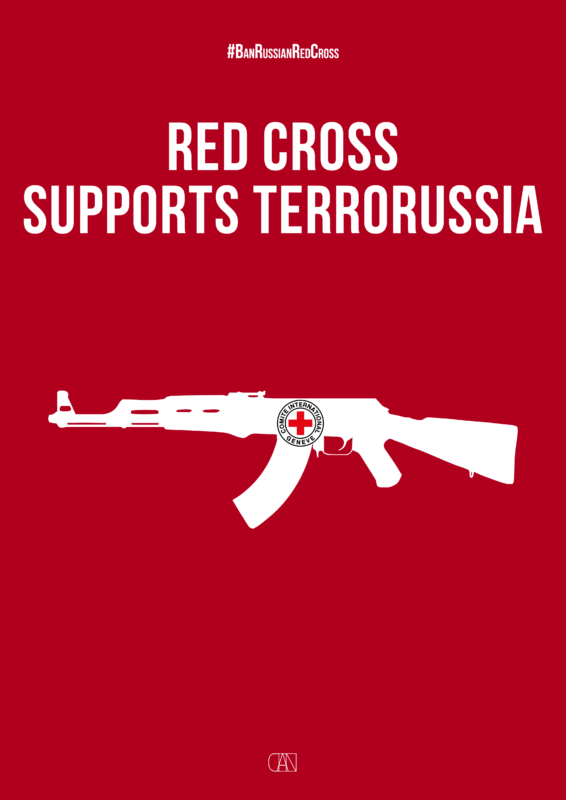 All the published materials are under copyright, and may be distributed only if the author is indicated
(с) Ukrainian Security and Cooperation Center 2023