Serhii Kuzan, Chairman of Ukrainian Security and Cooperation Center, at the demonstration in Munich
---
On February 18 at the main square in Munich, the demonstration for the exclusion of Russia from the UN Security Council took place. The demonstration was held during the Summit of the G7 Foreign Ministers and the Munich Security Conference. Leading German politicians, members of the Bundestag, and a delegation of USCC took part in this demonstration.
«Today I see in Germany, earlier than in other European countries, constant evidence that Ukraine has united the world around itself. But the world has not yet done the main thing – it has not stopped hoping that it is possible to agree with Russia and that the Russian Federation can be seated at the joint table with democratic countries in the international institution responsible for peace on the planet" – said Serhii Kuzan, Chairman of Ukrainian Security and Cooperation Center at the demonstration.
Nine years ago Russian weapons occurred on the territory of Ukraine for the first time. This was during Euromaidan to scare us. Today it's already been 361 days since Russia, without changing its terrorist tactics, continues to intimidate us. It does it by missiles now: bombing houses, killing people, demolishing entire cities from the face of the earth.
Each Ukrainian at the front line and all over the world is now a fighter in our biggest national liberation struggle. The same as our defense forces grinding the enemy at Bakhmut and Vuhledar, our daily task is to destroy Russian influence in every country of the world.
Serhii Suzan in his speech appealed to all who support Ukraine: a terrorist state can not influence the decisions related to peace in the world. Russia should not stay in the UN Security Council.
---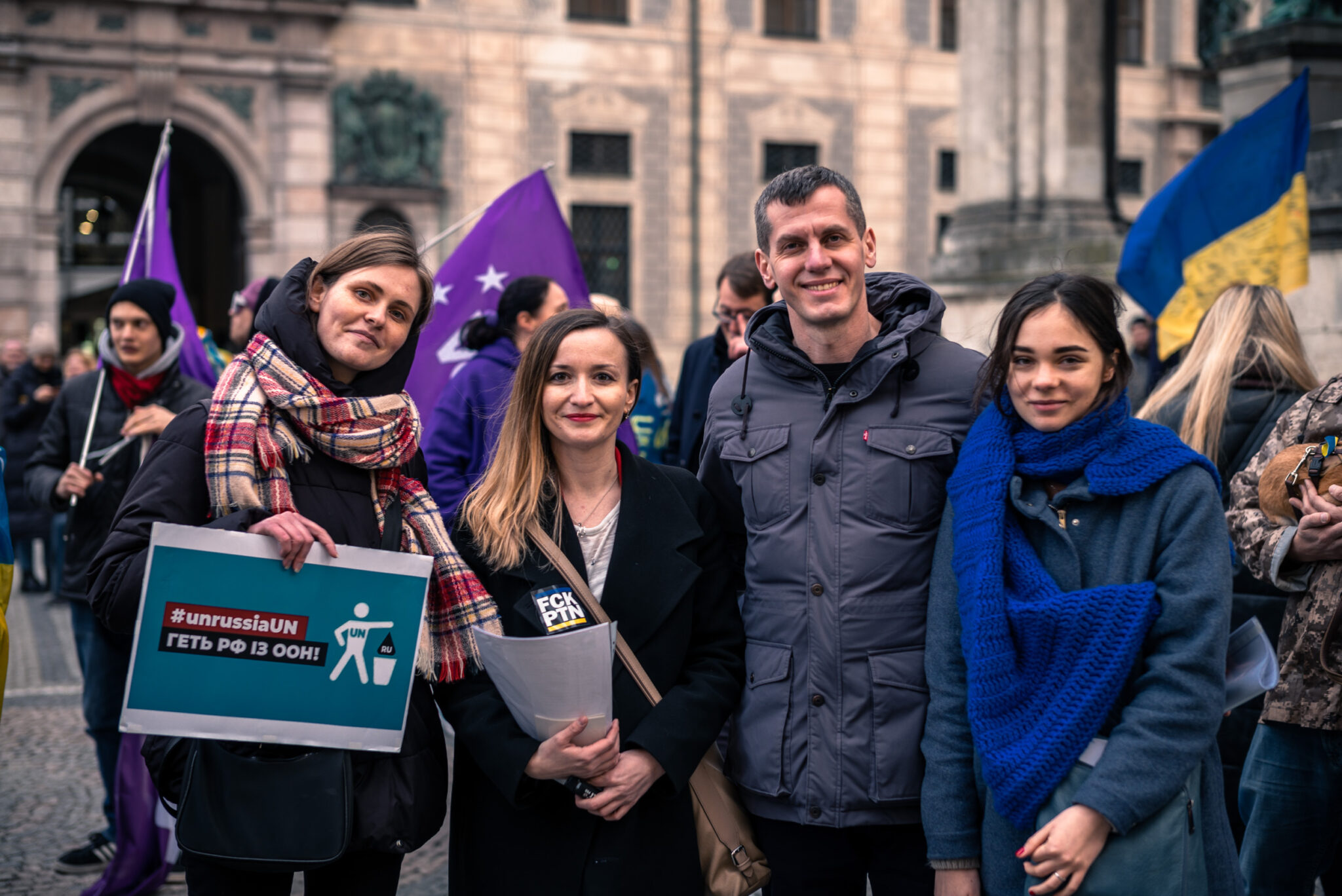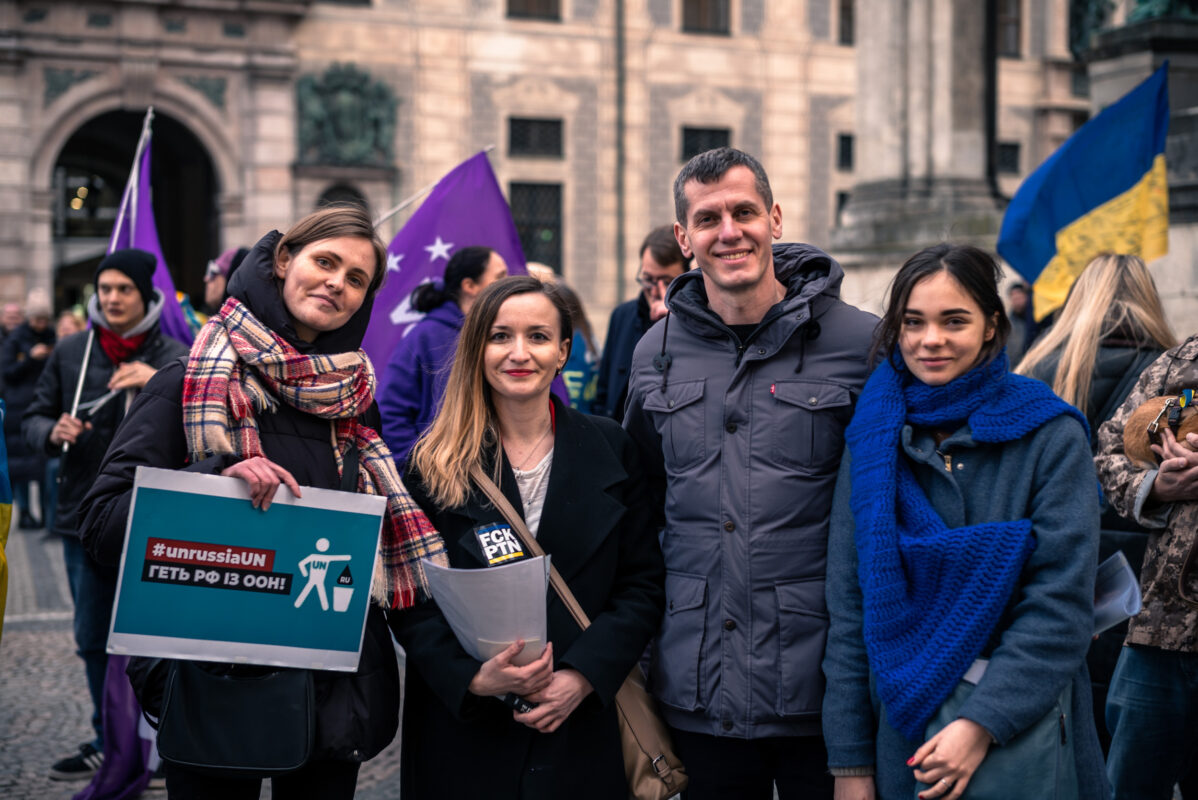 ---